South
Boscastle is 10 miles away. Perhaps the prettiest harbour in England, it has a long history of exporting slate. The coast is wild and dangerous, so a natural harbour was valuable. Today it is home to small fishing vessels and pleasure craft.
There are souvenir shops, restaurants pubs and the witches' museum.
Tintagel is 15 miles away. It has the famous King Arthur's castle on an isthmus which now has a modern bridge to the castle. Tintagel also used to export slate which was lowered down the steep cliffs to ships precariously waiting below.
Padstow 32 miles) is a old and quaint. With long and sandy dog-friendly beaches nearby, Rick Stein's restaurants and the busy and pretty harbour make it a great day trip.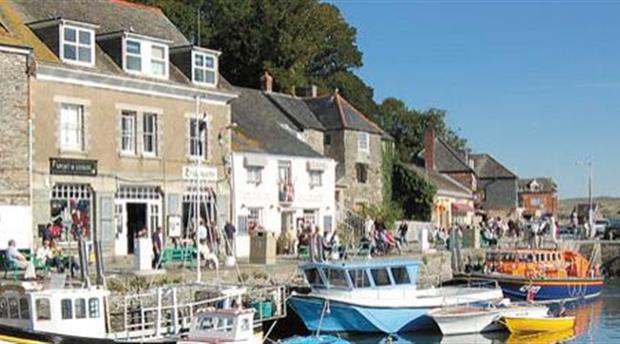 Newquay. Famous for its surfing, Newquay has an aquarium and a zoo. So if it is a wet day, it's the place to go.
North
Bude is 5 miles away. It has 2 sandy beaches. Summerleaze is dog friendly. Crooklets is the next beach.
A walk along Maer Down from Crooklets brings you to Northcott Mouth which is dog friendly.
North of Northcott Mouth is Sandymouth followed by Duckpool.
Morwenstow is famous for the Reverend Robert Hawker who saved shipwrecked sailors, retrieved dead sailors from the waves, dressed up as a mermaid and sat on a rock and created the modern form of the harvest Festival The church is old very old: its roots date back to Saxon days (6th century). Hawker's hut is out on the cliffs. Here he smoked opium, wrote poetry and looked out for ships in distress.
If you are want an adventure, go to Hartland Point and see the lighthouse. It is a bracing walk out on the cliffs. The savage anger of this coast takes your breath away.